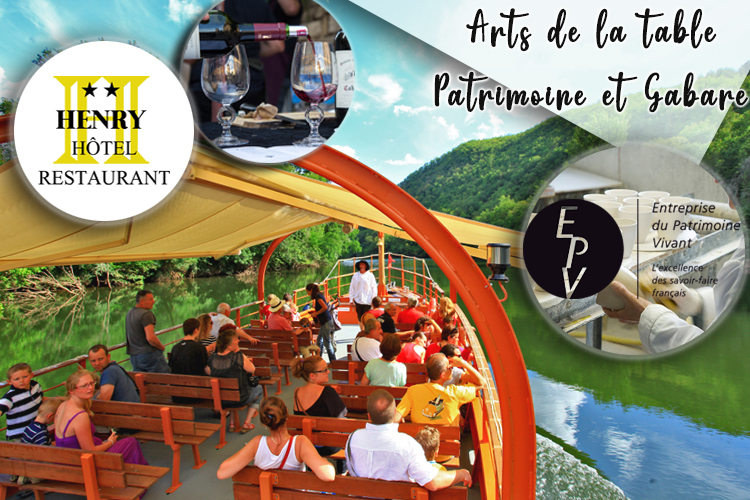 Tableware, Heritage and Gabare
Package at 39€ per person per day*.
Visit of the Virebent porcelain workshop (Living Arts Heritage) Visit of a winegrower and wine tasting 1h ride in a Jeny Gabare Meal at Henry's Restaurant, in Puy l'Evêque

Then, in free visit, discovery of Puy l'Evêque, medieval city overhanging the river of the Lot Visit of the cellar of the Wine growers, gathering 18 domains and Castles AOC Cahors

Information and reservations: contact@gabare-copeyre.com
*Except in July and August. 15 participants minimum. 48 participants maximum
Castle, Vineyard and Boat
Package at 45€ per person per day*.
Guided tour of the Château de Bonaguil, a major site in Aquitaine 1-hour trip in a Jeny Gabare Full meal at Restaurant Henry, in Puy l'Evêque

Then, in free visit, discovery of Puy l'Evêque, medieval city overhanging the river of the Lot Visit of the cellar of the Wine growers, gathering 18 domains and Castles AOC Cahors

Information and reservations: contact@gabare-copeyre.com
*Except in July and August. 15 participants minimum. 48 participants maximum